Ceramic Paint Protection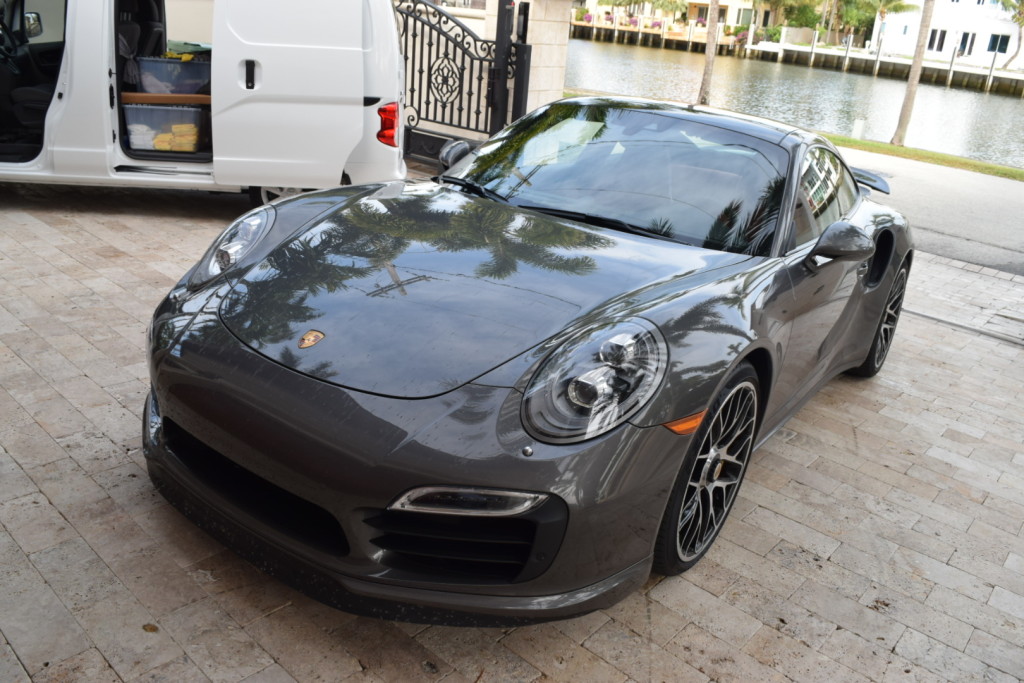 Over time and with extensive use, your vehicle's exterior can look the worse for wear. From fading paint to scratches, you can find yourself driving a car or other vehicle that just doesn't give off the impression you want. Luckily, there are ways to restore your vehicle to its former glory—and keep it from experiencing further deterioration. CSR Detailing specializes in ceramic coating for cars, trucks, and other vehicles. Ceramic car coating is one of the best car paint protection methods on the market. We use products by Ceramic Pro that are designed to lengthen the life of your paint job and maintain its beautiful appearance. If you're interested in learning more about auto paint protection, call or e-mail CSR Detailing today!
If you live in or around Pompano Beach, you can count on CSR Detailing to be there whenever your vehicle needs a little TLC. Our ceramic paint protection is ideal for making your vehicle's finish:
Scratch resistant
Stain resistant
Easier to clean
Super hydrophobic
Ultra high gloss
After using specialized paint correction techniques to remove contamination, oxidation, scratches, and other imperfections, we'll apply the ceramic car coating with skill and care. Why do we prefer ceramic paint coating over vehicle films and other detailing methods? Ceramic Pro coating lasts longer and protects your vehicle more effectively. For your added protection and peace of mind, we stand behind our ceramic paint coating with a lifetime warranty. We want to guarantee your satisfaction with our work.
Our ceramic car coatings are particularly effective at preventing fading and staining for satin and flat finishes for both cars and boats. In fact, ceramic paint protection is the only way to keep flat and satin paint and vinyl finishes safe long term! So no matter whether you want your car to keep its glossy shine or you want to ensure the matte black on your truck is looking sharp, ceramic coatings from CSR Detailing are the way to go.
More Uses for Ceramic Paint Protection
While we specialize in ceramic coating for cars and other vehicles, Ceramic Pro coating does have other applications. We've had clients call us in to coat many other surfaces, such as stainless appliances, cabinets, and countertops. A ceramic clear coat will do the same thing for your belongings as for your car: protect them from surface damage and make cleaning much easier. We'll be happy to discuss your needs over the phone.
CSR Detailing is proud to be fully licensed and insured for auto paint protection and all of our other services. We've been in business since 2009, and we offer some of the best car paint protection you'll find in Pompano Beach and the surrounding region. Our top priorities are quality workmanship and professional customer service. We'll be glad to give you a free cost estimate when you call to tell us about your vehicle's detailing needs! Get in touch today. Ceramic Pro coating is the right move for your car, truck, SUV, or other vehicle.